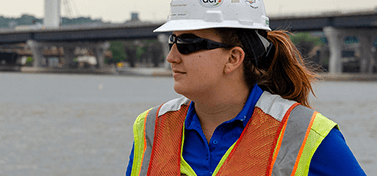 Total Rewards
Experience a sweet mix of rewards
Reach your full potential with a workplace that has your back. With the Total Rewards program, you'll discover new avenues for your growth while defining – and celebrating – success throughout your career. From sweeping benefits to diverse learning opportunities, check out what lies ahead when you join the team.
Comprehensive Medical Benefits: Affordable health insurance options, such as medical, dental, and vision coverage. Eligible employees and their family members, including spouses, domestic partners, and children, are eligible for coverage on the first of the month following hire date.
Life and Disability: Benefits to support you and your family if you become disabled, experience an injury/illness, or pass away are provided at no cost.
Well-Being Programs: An Employee Assistance Program is provided, as well as commitment to physical, mental, financial, career, social, and community well-being.
Paid Time Off and Holidays: Paid time off (PTO) to use for vacation and illness. PTO accrues based on length of service.
Voluntary Benefits: Voluntary supplemental benefits available to support you and your family, including Accident, Hospital Confinement, Critical Illness, Legal Service, Pet Insurance, Student Loan Refinance, and Auto & Home Insurance.
Benefits and program eligibility vary by scheduled hours and employee classification.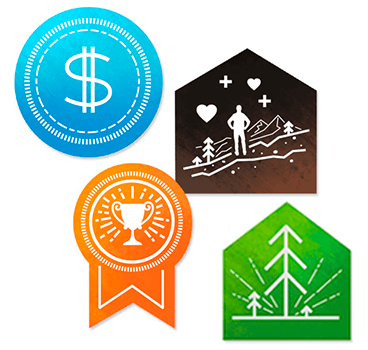 Employee Ownership
Employee ownership means your opinion has influence. You chart your course and invest in what matters to you for long-term stability and success.
How you can become a Terracon owner:
The company contributes 60 percent of the first 7 percent of your 401(k) deferral in Terracon stock and/or cash. Almost 97 percent of our employees are owners through the Employee Stock Ownership Plan (ESOP).
An annual opportunity to purchase Terracon stock within the ESOP with your 401(k) plan deferral dollars.
Purchase Terracon Stock directly through the annual stock offering.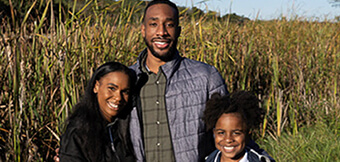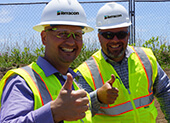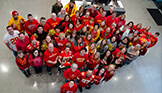 Recognition
It's woven into our culture. Throughout the year, you can experience recognition through several different programs.
Performance Recognition Awards: Recognizing hard-working, dedicated, and exceptional employees at every level.
Service Recognition Awards: Celebrating your time of service with us.
Safety Spot Bonuses: Honoring when you speak up for the safety of others and work in a safe and conscientious manner.
Professional Presentations and Articles Awards: Delivering cash awards for when you publish your work in a professional publication.
Professional License Awards: Encouraging and celebrating employees who obtain their professional services licensures.
Employee Referral Bonuses: Compensating you when you help us recruit new members to the team.
Terracon Excellence Awards: An annual recognition opportunity of your achievements in the industry with a certificate and cash awards.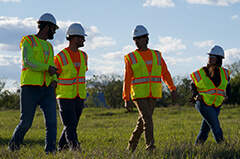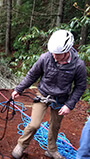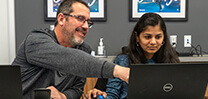 Training and Development
You have the tools you need to continue taking your career toward new, exciting opportunities. With the help of leadership and the unique niche your role fills in the industry, you can set yourself apart through several development programs.
Terracon University: A dedicated learning portal that provides training modules on safety and leadership while supporting your career growth.
Education reimbursement: Here, learning is a constant. You can boost your professional growth through reimbursement of tuition and fees per program.
Career & Connection Conversations: You'll have several touchpoints with your supervisor throughout the year to make sure you're on track to hit the goals that matter to you.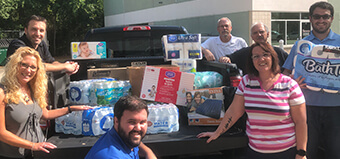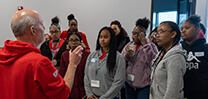 Working at Terracon has allowed me to gain a wide range of experience on a variety of projects that will be enormously beneficial for my career.- Chelsea,
Field Environmental Engineer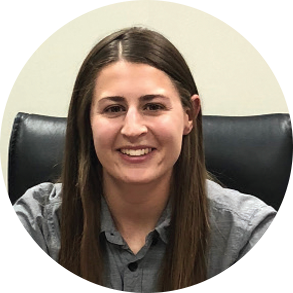 Explore beyond the surface
We are critical thinkers who explore beyond the surface of our people, our clients' technical challenges, our geographies, and our company. Our purpose inspires us to think, feel, and act differently, so we can make the greatest impact.