Interns
Your future starts today
Ready to take your education to the next level? Jump in with a leading engineering firm – 5,000 employees strong and 100 percent employee owned – that gives you the tools you need to grow. When you join a workplace that's filled with opportunities and rewards big wins, you open the door to win early – and often – in your career.
Internships
For 12 weeks, you'll be training with some of the brightest minds in the industry today. Whether you're interested in one of engineering's many unique fields or looking for a more hands-on experience in consulting, you'll touch on each area of business.
Experiences like this don't come often; ready to get started?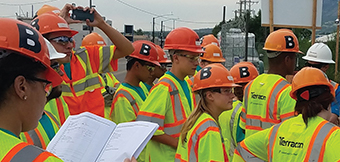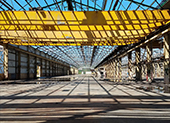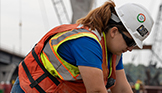 Program benefits
As a Terracon intern, you'll receive:
A dedicated mentor.
Company-paid training for your industry certifications (where applicable).
Hands-on lab and field experience.
Skill-building in project and business management, which could include:

Proposal development
Client relations and business development
Participation in professional organizations

Incentives for returning interns and those who transition to full-time employees.
Face time with senior leadership.
Opportunities to network with senior professionals and other interns.
Opportunities to collaborate with peers.
Insight into all of the Terracon service lines.
Ability to influence the future state of the program.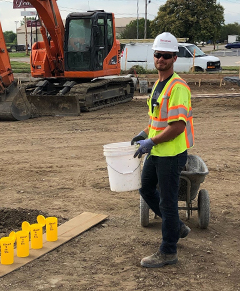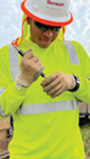 Program qualifications
College or university student enrolled in an ABET-accredited program who has a minimum of one or two semesters remaining prior to graduation.
A college or university student majoring in an engineering program, preferably civil, architectural, or construction. Environmental intern candidates need to be enrolled in an engineering or science degree program.
Minimum overall grade point average of 2.5 on a 4.0 scale.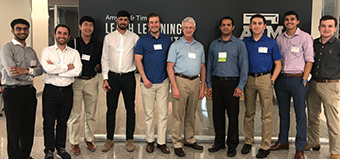 Without the internship program I would not be where I am at today. It gave me vital field, lab, and office experience which put me way ahead of my peers. This program introduced me to geotechnical engineering and I fell in love. - Austin,
Geotech Field Engineer, Intern class of 2018-2020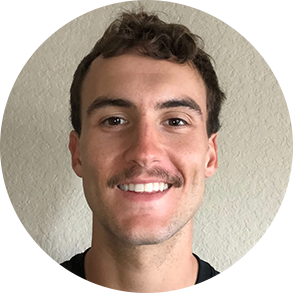 Culture
Interested in learning more about who we are, and what we stand for? Check out what our people accomplish for their teams, their communities, and their own careers.