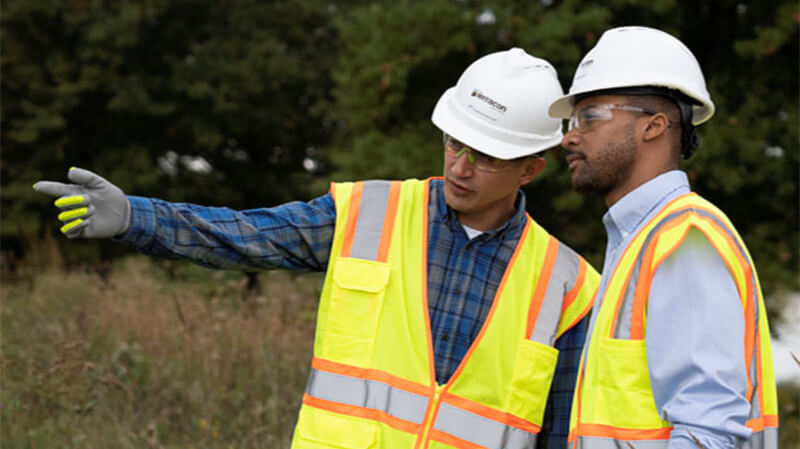 Marketing Manager
Tampa, Florida
Regular, Full Time

Job ID

23539BR
United States
Job Description
Are you passionate about marketing, would you like to make a difference in your community? Explore More!
Together we can be the best at people, lead innovation and be dominate in our markets. With this in mind, we are hiring a Marketing Manager for Terracon's Florida Division offices that supports a $60 million dollar and growing operational group. You will lead the marketing effort for offices of engineers, scientists, and project professionals. We work on exciting projects – from educational campuses to large state led environmental clean-up projects to healthcare facilities and everything in-between.
If your passion lies in working with a collaborative team
, for a company that is dedicated at becoming 'best at people', then this is an ideal opportunity to help you grow your career. Terracon is still 100% percent employee owned.
Essential Roles and Responsibilities:
Marketing Strategy, Capture Planning, and Pursuit Development
Assists with the development of the annual client development plan for the Florida Division, which consists of 11 offices, in partnership with the office managers and client development managers.

Understands the Terracon Pursuit Process and is able to lead a meeting, assign action items, and collaborate with team members on pursuit strategy.

Works in a strategist role for major project and client pursuits, and can facilitate the strategy, messaging, and action items necessary to align a team to win.

Develops the messaging and "brand line" for strategic collateral materials for pursuits. Individual can work with Corporate Marketing for graphic design assistance.

Leads the proposal strategy and assigns appropriate resources to develop the proposal.

Develops, writes, and edits strategic communications (digital and print) for specific pursuit efforts.

Coaches presentation teams for shortlist interviews.

Is knowledgeable about Terracon's national sales and marketing strategies and engages national resources when appropriate.
Marketing Management
Coordinates marketing meetings within the Florida Division to review the progress of the client development plan and any marketing initiatives.

Leads and develops an integrated marketing plan for the Florida Division that is aligned with the national marketing plan that Corporate Marketing and Communications is driving.

Assists in the planning and tracking of annual marketing spend.

Determines annual marketing budget with office managers and/or client development managers.

Manages trade show events and conferences; including space requirements and shipment of booth set-up and sales materials.

Leads direct mail and promotional efforts.

Ensures that Terracon's brand standards are adhered to in all marketing and communications materials, including jobsite and office signage.

Manage other marketing professionals throughout the Florida Division.
Research
Assists with executing qualitative and quantitative customer research studies.

Collects accurate research data for use in marketing materials and pursuits.

Develops, manages and presents accurate market share reports and presents sales personnel with opportunities regarding market trends, portfolio gaps and product opportunities.

Monitors and tracks competitive activity and market trends in industry trade publications and other outlets (such as newsletters) and provides timely reports.

Develop an understanding and be aware of the project-related risk. Be familiar with what could go wrong on a project and how to protect the Company. Be familiar with company risk policies.

Lead safety efforts for the team and ensure the team follows safety rules and guidelines. Responsible for creating and modeling a safe work environment; demonstrates safety practices. Promotes pre-task planning for all projects.
Requirements:
Bachelor's degree in communications, marketing, branding or related degree and 10 years related industry experience. Or, in lieu of a degree, a minimum of 14 years of related experience.

Valid driver's license with acceptable violation history.

Proficient in Microsoft and Adobe Creative Suite (InDesign).

Ability to effectively manage, mentor, or train direct reports or teams of people to execute marketing strategies within a division or region. Typically, visible through reports and communication with office and division leaders.

Ability to tailor marketing collateral to a target audience.

Preferred location would be to work in either the Winter Park or Tampa office areas, but other Florida office locations are negotiable based on experience and skills
About Terracon
Terracon is a 100 percent employee-owned consulting engineering firm providing quality services to clients. Since 1965, Terracon has evolved into a successful multi-discipline firm specializing in environmental, facilities, geotechnical, and materials services. Terracon currently has more than 5,000 employees in more than 150 offices with services available in all 50 states. Terracon's growth is due to valued employees exceeding expectations in client service and growing their careers with new and exciting opportunities in the marketplace.
Terracon's vision of "Together, we are best at people" is demonstrated through our excellent compensation and benefits package. Based on eligibility, role and job status, we offer many programs including medical, dental, vision, life insurance, 401(k) plan, paid time off and holidays, education reimbursement, and various bonus programs.
EEO Statement
Terracon is an EEO employer. We encourage qualified minority, female, veteran and disabled candidates to apply and be considered for open positions. We do not discriminate against any applicant for employment, or any employee because of race, color, religion, national origin, age, sex, sexual orientation, gender identity, gender, disability, age, or military status.