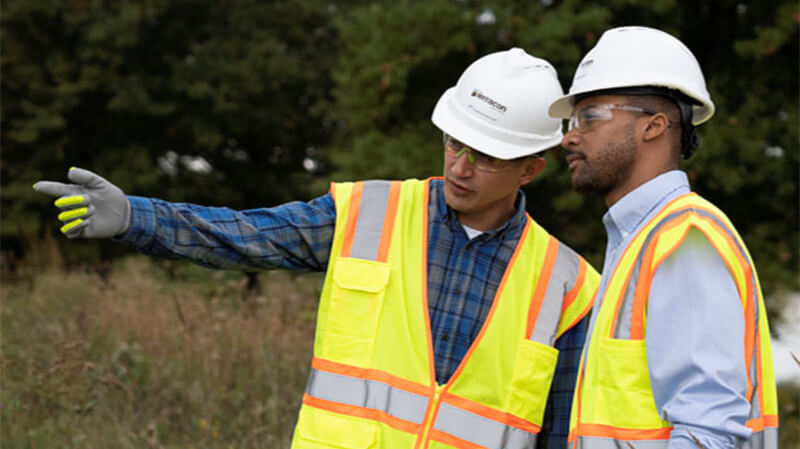 Summer 2024 Natural Resources Intern
Raleigh, North Carolina
Seasonal Worker

Job ID

26097BR
United States
Job Description
2024 Summer Intern for Natural Resources-Environmental Department
In this official program, you will take part in an exciting, fun, and meaningful work experience as you work along-side some of the brightest minds and state of the art technology in the environmental consulting industry. You will not only learn and advance technically but will also be provided with opportunities for professional development. You will be assigned a leader/mentor in the environmental consulting field. The mentor will provide help you with career planning along with technical skill development. You will learn how our line of business interacts with the client. You will learn what consulting is all about!
To ensure you are prepared for the internship, Terracon will provide each intern with 40-hr safety training prior to starting. We will pay for your time going through an on-line 40-hr training class as well as the class.
You will also have the opportunity to participate in a cohort. The cohort is a way for you to connect with other interns across the company and learn about their experiences. This is also a great way for you to start building your professional network! At the end of the summer, your cohort will present to our executive leadership team.
In this program, you will work in the office and will also have opportunities to experience field testing and inspection activities as well as other field activities. Your experiences will include learning, understanding, and performing services related to:
• Field safety and safe work practices
• All aspects of our field work capabilities
• Understanding wetland delineation procedures
Threatened and Endangered Species Surveys
• Data collection
• Map preparation
• Report preparation
You can expect to:
• Travel (day trips and/or overnight) as needed
• Perform data collection.
• Provide assistance to other field and/or office personnel
• Assist professional staff on routine tasks
• Be placed in a progressively increased role of training and responsibility in work assignments.

Requirements:
High school diploma and BS degree in progress in a science or related field (natural resources, environmental science, biology). The ideal candidate will have less than one year remaining to complete their BS degree.
About Terracon
Terracon is a 100 percent employee-owned multidiscipline consulting firm comprised of more than 6,000 curious minds focused on solving engineering and technical challenges from more than 175 locations nationwide. Since 1965, Terracon has evolved into a successful multi-discipline firm specializing in environmental, facilities, geotechnical, and materials services. Terracon's growth is due to our talented employee-owners exceeding expectations in client service and growing their careers with new and exciting opportunities in the marketplace.
Terracon's vision of "Together, we are best at people" is demonstrated through our excellent compensation and benefits package. Based on eligibility, role and job status, we offer many programs including medical, dental, vision, life insurance, 401(k) plan, paid time off and holidays, education reimbursement, and various bonus programs.
EEO Statement
Terracon is an EEO employer. We encourage qualified minority, female, veteran and disabled candidates to apply and be considered for open positions. We do not discriminate against any applicant for employment, or any employee because of race, color, religion, national origin, age, sex, sexual orientation, gender identity, gender, disability, age, or military status.