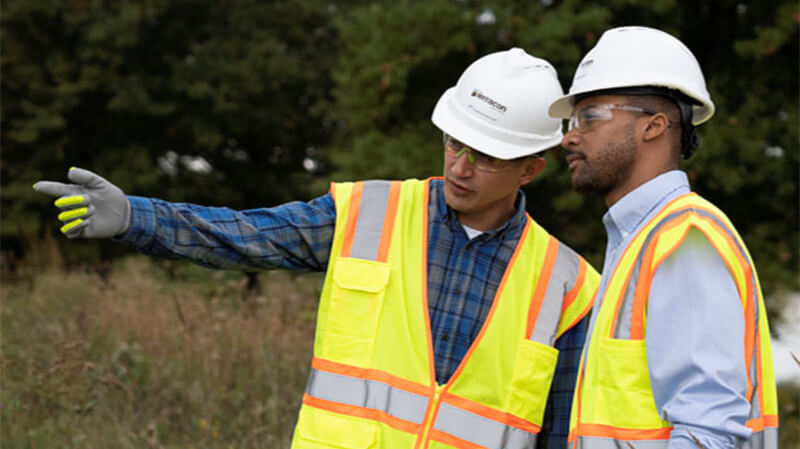 Environmental Intern
Pittsburgh, Pennsylvania
Seasonal Worker

Job ID

23004BR
United States
Job Description
General Responsibilities:
Our environmental service line has 7 different practice areas. You will have the opportunity to learn more about site investigation, regulatory compliance, brownfield, environmental planning, and many other exciting areas. On a day-to-day basis, you will provide support and assistance for consulting services for a broad array of projects and clients. This may include performing and/or assisting in field investigations, calculations, and recommendations, design and development of plans and specifications, observation and inspection, and the writing, preparation, and review of related reports for the services provided. Assist with preparation of proposals and cost estimates. Apply sound scientific principles and be able to communicate with you team members daily on diverse project/client portfolios. Services may be provided for existing or proposed projects in the public works, transportation, commercial, communications, energy, and/or industrial sectors.
Essential Roles and Responsibilities:
• Follow safety rules, guidelines and standards for all projects. Participate in pre-task planning. Report any safety issues or concerns to management.
• Maintain quality standards on all projects.
• Assist in research, data collection, field observation, inspection, and field and laboratory testing. Assist in preparation of associated reports or sections of larger reports.
• Evaluate mostly routine laboratory and field data for inclusion in reports.
• Consult with other technical people and supervisor on routine and less complex projects.
• May perform basic calculations and scientific analysis.
• Assist Project Managers with drafts on routine proposals and assist in the preparation of more complex proposals.
• Perform plan drafting using GIS/CAD software if able to.
• May work with field technician crews in testing, observations and data gathering activities on project sites and prepare daily reports documenting activities and findings.
• Works under the supervision of Staff Scientists and Environmental Managers.

Requirements:
High school diploma and BS degree in progress in a science or related field (environmental, safety, engineering, chemistry, biology, geology). The ideal candidate will have less than one year remaining to complete their BS degree.

Preferred Certification/Experience:
• Pursuit or Achievement of a Bachelor's degree in Geology, Chemical, Civil or Environmental Engineering.
• Valid driver's license with acceptable violation history.
• Proficient in Microsoft suite of software including, but not limited to Word, Excel, Powerpoint, and Teams.
• CAD/GIS knowledge.
About Terracon
Terracon is a 100 percent employee-owned consulting engineering firm providing quality services to clients. Since 1965, Terracon has evolved into a successful multi-discipline firm specializing in environmental, facilities, geotechnical, and materials services. Terracon currently has more than 5,000 employees in more than 150 offices with services available in all 50 states. Terracon's growth is due to valued employees exceeding expectations in client service and growing their careers with new and exciting opportunities in the marketplace.
Terracon's vision of "Together, we are best at people" is demonstrated through our excellent compensation and benefits package. Based on eligibility, role and job status, we offer many programs including medical, dental, vision, life insurance, 401(k) plan, paid time off and holidays, education reimbursement, and various bonus programs.
EEO Statement
Terracon is an EEO employer. We encourage qualified minority, female, veteran and disabled candidates to apply and be considered for open positions. We do not discriminate against any applicant for employment, or any employee because of race, color, religion, national origin, age, sex, sexual orientation, gender identity, gender, disability, age, or military status.