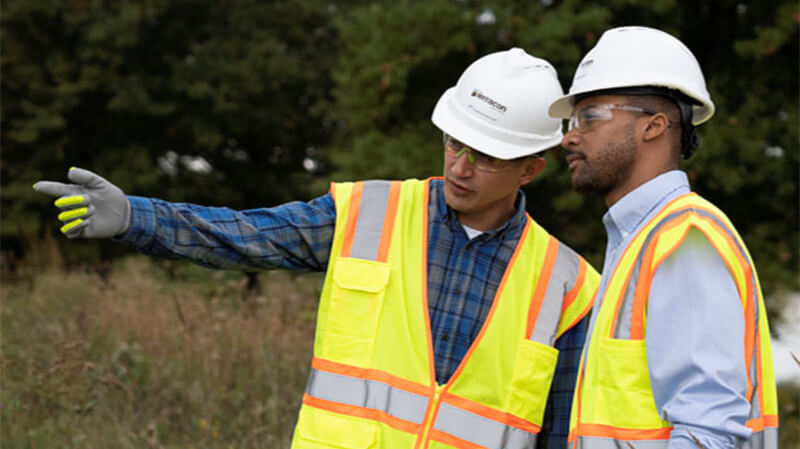 Senior Government Audit and Financial Analyst
Olathe, Kansas
Regular, Full Time

Job ID

25381BR
United States
Job Description
The Terracon Corporate office located in Olathe, KS is currently seeking a Senior Government Audit and Financial Analyst.
Our vision of "Together, we are best at people" is more than just a slogan - it's a reality! Terracon has been named "Best Place To Work" numerous times over the past few years and has a culture focused on collaboration, excellence, and growth. To support our employee's need for work/life balance, this position has a hybrid work environment. You are expected to come to the office 2- 3 times a week to collaborate with peers face to face. The rest of the week, you are free to work from home, if that is your choice – except when auditors are in town. When this happens, you'll need to be in the office each day to support audit activities.
As an employee-owner, you will have the benefit of participating in our success as a shareholder of the company and the opportunity to work with co-workers who are talented, and fun! Terracon's success can be attributed to valued employees who grow their careers through continual learning and exciting job opportunities. If this is a good fit for what you're looking for, we invite you to apply.
In this role you will be responsible for government contract audit and financial functions. Responsibilities include providing cost/pricing data for federal and state contract proposals and assisting with the development of indirect cost rates, in compliance with Federal Acquisition Regulation (FAR) and Cost Accounting Standards (CAS),
Essential Roles and Responsibilities:
Maintain and provide cost/pricing data for federal and state contract proposals.

Supports the Federal and Transportation sectors with government forms for proposals and projects.

Ensures compliance with Federal Acquisition Regulation (FAR), representations and certifications, and Cost Accounting Standards (CAS).

Federal programs registration & administration responsibilities:

Maintain the annual update of registrations in the System for Award Management (SAM).

Assist with quarterly reporting and project audits for the General Services Administration (GSA) rate schedule for Terracon and subsidiary companies.

Assist with the administration of the Mentor Protégé program and Small Business reporting as needed.

Review of Prevailing Wage determinations and analysis of applicability. Prepare documentation for clients as needed if Terracon services do not fall under prevailing wage determination for specific projects.

Works on compliance of both federal and state prevailing wage statues, including the payment of employees and reporting requirements.

Set up and maintain complex prevailing wage projects in the project registration system.

Research and maintain knowledge of prevailing wage laws, policies, and procedures.

Review and sign Certified Payroll Reports.

Assist with completing complex certified payroll reports.

Assist with the development of the company's overhead rate annually including the review of accounts and development of the overhead rate schedules.

Prepare the annual Internal Control Questionnaire (ICQ) and all required attachments.

Prepare and submit prequalification audit packages for various states' department of transportation (DOT).

Assist with Federal and State governmental agency inquiries.

Assist with project audits as needed.

Follow safety rules, guidelines and standards for all projects. Participate in pre-task planning. Report any safety issues or concerns to management.

Maintain quality standards on all projects.

Performs other duties as assigned.
Requirements:
Bachelor's degree in Accounting or related field and a minimum of 7 years' experience as a government employee or with a government contractor and familiar with federal government regulations and requirements. Or, in lieu of a degree, a minimum of 11 years' related experience.

Ability to read, analyze, and comprehend instructions regarding contract requirements and compliance information.

Knowledge of indirect cost rate development, Federal Acquisition Regulations (FAR) and Cost Accounting Standards (CAS).

Demonstrate competence in the area of critical thinking, interpersonal relationships, and technical skills.

Proficient with Microsoft Office Software and familiar with federal government websites (SAM.gov, PIEE.eb.mil, eSRS.gov, etc.)

Valid driver's license with acceptable violation history.
About Terracon
Terracon is a 100 percent employee-owned multidiscipline consulting firm comprised of more than 6,000 curious minds focused on solving engineering and technical challenges from more than 175 locations nationwide. Since 1965, Terracon has evolved into a successful multi-discipline firm specializing in environmental, facilities, geotechnical, and materials services. Terracon's growth is due to our talented employee-owners exceeding expectations in client service and growing their careers with new and exciting opportunities in the marketplace.
Terracon's vision of "Together, we are best at people" is demonstrated through our excellent compensation and benefits package. Based on eligibility, role and job status, we offer many programs including medical, dental, vision, life insurance, 401(k) plan, paid time off and holidays, education reimbursement, and various bonus programs.
EEO Statement
Terracon is an EEO employer. We encourage qualified minority, female, veteran and disabled candidates to apply and be considered for open positions. We do not discriminate against any applicant for employment, or any employee because of race, color, religion, national origin, age, sex, sexual orientation, gender identity, gender, disability, age, or military status.