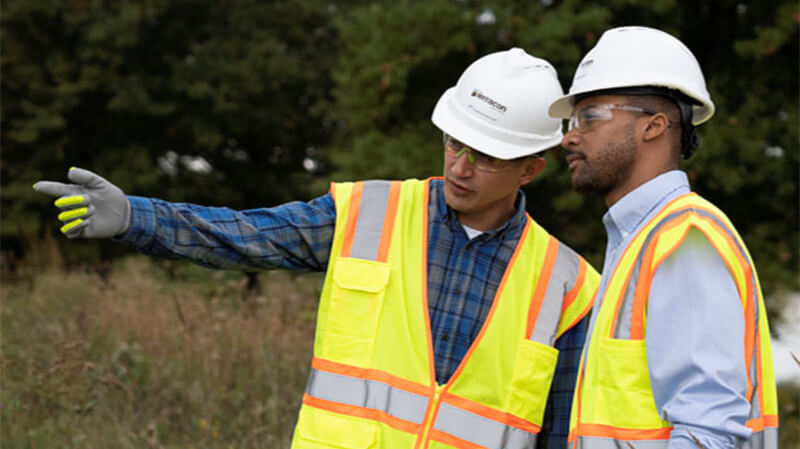 Transportation Geotechnical Senior Engineer
Nashville, Tennessee
Regular, Full Time

Job ID

25062BR
United States
Job Description
Terracon has a fantastic opportunity to join our growing Alternative Delivery organization. This group works on our larger transportation projects all across the US. Because of this, the position can be filled anywhere with the US!
In this role you will provide engineering and consulting services for transportation project s and clients. This may include performing and/or leading field investigations, engineering analysis, calculations, and recommendations, design and development of plans and specifications, observation and inspection, and the writing, preparation, and review of related reports for the services provided. Review drawings and construction to assure compliance wit plans and specifications. Prepare proposals and cost estimates, track and evaluate project progress, budgets, and recommend changes. Research and resolve design and construction problems. Assign, review, and evaluate laboratory or field data for inclusion in reports. Apply sound engineering principles and be able to communicate complex engineering issues and concepts to technical and non-technical clients and project teams. Services may be provided for existing or proposed projects in the transportation sector.
Examples of the work required include:
Development of Site Characterization reports to include a geotechnical/geological narrative of site conditions along the alignment of purposes of identifying difficult ground conditions and/or project risks.
Providing geotechnical design recommendations and supporting documentation for earthwork, considering planned cuts/fills, for purposed of estimating construction quantities, assessing potential impacts to existing or planned project improvements and providing design/construction guidance.
Geotechnical design recommendations and supporting documentation for bridge and wall foundations (shallow and deep).
Geotechnical analysis to support retaining wall recommendations for individual retaining structures or for group of retaining structures with the same general conditions (i.e. height, subgrade conditions, geometry, etc.). All analyses should be performed in accordance with code requirements.
Requires analyses will include:
External stability analysis (bearing resistance, sliding, overturning, eccentricity)
Settlement analyses (short-term, total, rate)
Rotational stability
Essential Roles and Responsibilities:
Lead safety efforts for team and ensure team follows safety rules and guidelines.
Promote continuous quality monitoring and improvement on projects.
Responsible for conceptualizing the initial design and/or investigative approach for a major phase of a large project or have overall responsibility for the engineering work on a project of moderate scope.
Plan, schedule, conduct, and/or coordinates engineering work involving conventional engineering practices but may include a variety of complex features such as conflicting design requirements.
Provide review of projects requiring complex and innovative investigation techniques and supervise the analysis and formulation of recommendations in written reports to clients; provides technical review of reports.
Lead technical training and make informed decisions based upon state of the art technology issues.
Requirements:
Bachelor's degree in Engineering, Master's degree preferred.
Minimum 8-11 years' experience.
Professional Engineer (PE) registration..
Transportation experience with DOTs is required.
Valid driver's license with acceptable violation history.
About Terracon
Terracon is a 100 percent employee-owned multidiscipline consulting firm comprised of more than 6,000 curious minds focused on solving engineering and technical challenges from more than 175 locations nationwide. Since 1965, Terracon has evolved into a successful multi-discipline firm specializing in environmental, facilities, geotechnical, and materials services. Terracon's growth is due to our talented employee-owners exceeding expectations in client service and growing their careers with new and exciting opportunities in the marketplace.
Terracon's vision of "Together, we are best at people" is demonstrated through our excellent compensation and benefits package. Based on eligibility, role and job status, we offer many programs including medical, dental, vision, life insurance, 401(k) plan, paid time off and holidays, education reimbursement, and various bonus programs.
EEO Statement
Terracon is an EEO employer. We encourage qualified minority, female, veteran and disabled candidates to apply and be considered for open positions. We do not discriminate against any applicant for employment, or any employee because of race, color, religion, national origin, age, sex, sexual orientation, gender identity, gender, disability, age, or military status.