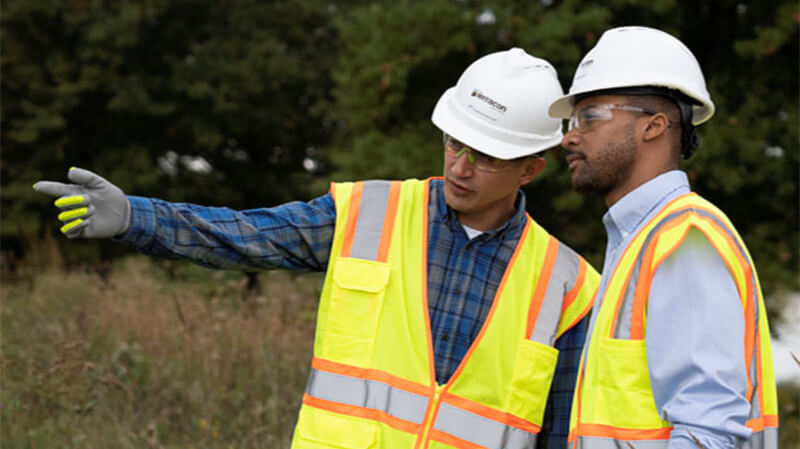 Environmental Group Manager
Mountlake Terrace, Washington
Regular, Full Time

Job ID

24923BR
United States
Job Description
Are you enthusiastic about our natural environment? Come Explore with us! Our Seattle office is seeking a growth-oriented Group Manager, who wants to build a team focused on Environmental Planning—we are looking for candidates with NEPA, wetlands permitting, T&E species, and/or constraints analysis expertise. We are a 100% employee-owned company! You will work with an established environmental team that provides a wide range of services for federal, local, private, and state projects through local and national accounts.

As the

Group Manager

, you will work closely with the Department Manager to build a dynamic team that oversees natural and cultural resources projects and ensure that work is performed on time, on budget, and meets our client's requirements and company policies, procedures, and standards. This is a growth opportunity within the rapidly growing Environmental Planning Practice at Terracon, as we expand the practice within our established Seattle office.
You will develop your team to work together to prepare winning proposals and you will help to deliver proper scoping of services, availability of staff, and pricing to be profitable. You will prepare and review reports and will coach and mentor junior staff on quality data generation and reporting. As a supervisor, you will have the opportunity to lead the daily operations of a growing team including safety, staff training & development, performance conversations, utilization of equipment and facilities, quality of services and work product, timely delivery of services and deliverables, and overall quality and client experience. You will also get the opportunity to work with the office leadership team and environmental service line leadership to develop an Operations Plan and a business development strategy for your group with the goal of growing the environmental planning practice. As a

Group Manager

you will also participate in business development activities with the office leadership team to identify, develop, win, and execute exciting project opportunities and build and maintain client relationships.
.

Roles and Responsibilities
Conduct client development activities and work with our team to develop a book of business in environmental planning services in the greater Seattle area and Washington.

Prepare proposals, including scope of work and fee, for existing and new clients.

Work with an existing environmental team to deliver work products and consulting solutions for clients.

Participate in client development activities and work with our team to expand our current book of business in environmental planning services for Washington.

Work proactively with account managers from our National Client Account Program for successful, timely, project delivery in Washington.

Collaborate with department managers and environmental staff in our Washington and west coast offices, including support staff from California.

Oversee and manage the success of the key group metrics of retention, revenue growth, staff chargeability, project billing and collections, and project profitability.

Employ best practices for risk management and loss prevention. Be familiar with company risk policies.

Lead safety efforts for the project team and ensure team follows safety rules and guideline

Possess strong understanding of federal, state, and local regulatory requirements.

Possess skills to become Subject Matter Expert (SME) in one of more environmental/technical areas.

Understand and implement technical requirements to complete client projects by directing and supervising field staff to sample, test and collect data and/or document site activities.

Perform site visits, field observations and field data collection in area of technical expertise.
Responsibilities may also include, but are not limited to, preparing permit applications, mitigation plans and designs, participation in environmental assessments, identifying new opportunities for professional services, and writing technical reports. Candidates will be expected to maintain professional relationships with regulatory personnel, prospective clients and/or other natural resource professionals.


Requirements for the position

Ideal candidates will demonstrate the following requirements:
Bachelor's and/or master's degree(s) in Botany, Biology, Ecology, Engineering, Environmental Science, Soils Science, or other relevant field of study.

Ten+ years of related or applicable experience in natural resources project management and environmental permitting.

Five + years of preparing NEPA studies is desirable.

Understanding of, and/or committed willingness to learn, Federal, State, and local environmental regulations and permitting requirements (e.g., Clean Water Act, Endangered Species Act, National Environmental Policy Act, local & state requirements);

Proficiency in use of GIS and Microsoft Office software, including electronic document preparation is desirable.

Valid driver's license with acceptable violation history.
*Terracon provides excellent compensation, benefits & bonus to the selected candidate. Terracon is also a 100% employee-owned company.
The expected salary range for this position is listed below. The base range may be adjusted based on the specific location of the applicant. Final agreed upon compensation is based upon individual qualifications and experience.
$92300 - $143000 annually
About Terracon
Terracon is a 100 percent employee-owned multidiscipline consulting firm comprised of more than 6,000 curious minds focused on solving engineering and technical challenges from more than 175 locations nationwide. Since 1965, Terracon has evolved into a successful multi-discipline firm specializing in environmental, facilities, geotechnical, and materials services. Terracon's growth is due to our talented employee-owners exceeding expectations in client service and growing their careers with new and exciting opportunities in the marketplace.
Terracon's vision of "Together, we are best at people" is demonstrated through our excellent compensation and benefits package. Based on eligibility, role and job status, we offer many programs including medical, dental, vision, life insurance, 401(k) plan, paid time off and holidays, education reimbursement, and various bonus programs.
EEO Statement
Terracon is an EEO employer. We encourage qualified minority, female, veteran and disabled candidates to apply and be considered for open positions. We do not discriminate against any applicant for employment, or any employee because of race, color, religion, national origin, age, sex, sexual orientation, gender identity, gender, disability, age, or military status.