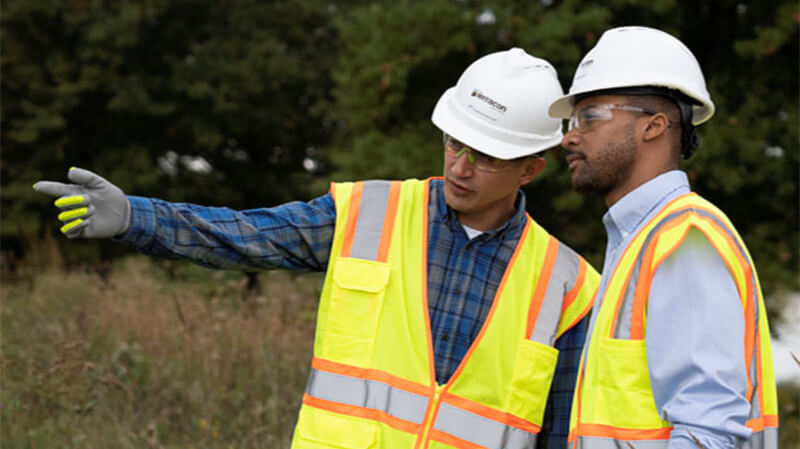 Driller/Exploration Team Member IV
Great Falls, Montana
Regular, Full Time

Job ID

22408BR
United States
Job Description
Here is your opportunity to join the largest geotechnical drilling firm in the United States! As the industry leader, Terracon's Exploration Team Member position is just for you. We realize being a driller can be a tough and physically demanding position; however, we're looking for people that are willing to work hard and are rewarded with a career as a full-time lead driller. Come, "Explore with us"!
In the United States Terracon client choice in the industries we serve, including geotechnical exploration, environmental exploration, power and energy, transportation and infrastructure drilling. The teams that work in our drillings Services for Terracon are the industry leaders in the application of rotary, core, sonic and percussive drilling. Our national team of drillers are skilled-experienced, knowledgeable, safety-focused and committed to our customers and our business.
At Terracon we feel it's important to give our employees many opportunities to be successful. If you think you have what it takes to be a Terracon Driller, fill out our application today!
General Responsibilities:
Exploration Team Members (ETMs) will perform subsurface exploration duties using conventional drilling or in-situ testing techniques. Drill methods may include; auger drilling, mud rotary drilling, air rotary drilling, percussion and diamond bit coring techniques. In-situ testing techniques may include cone penetration testing (CPT), Work may also include the installation of instrumentation such as piezometers, monitor wells and inclinometers. Work as part of a multiple person team on projects. ETMs will perform daily tasks including: locate drilling points; load/unload tooling, materials and samples; perform routine maintenance and basic repairs on drilling equipment, prepare internal (daily field forms) and external (DOT Logs) paperwork.
Essential Roles and Responsibilities:
The employee will be expected to perform the following tasks:

Operate a geotechnical drill rig to advance boreholes to all depths required in their region.

Lead a 2 or 3 man drill crew and support their development in all tasks associated with drilling operations.

Be proficient in all drilling methods common to their region.

Install instrumentation and monitoring wells.

Perform routine repairs and maintenance.

Drive all forms of drilling equipment to and from project locations.

Inspect and complete routine maintenance of equipment.

Train junior staff in drilling methods.

Follow safety rules, guidelines and standards for all projects. Report any safety issues or concerns to management.

Be responsible for maintaining quality standards on all projects.
Requirements:
High school diploma or equivalent.

Minimum 5-years' experience.

Proficient in geotechnical and/or environmental drilling methods.

Valid driver's license with acceptable violation history.

Ability to obtain a DOT Medical Card within first 30 days of employment.

Many states require specific driller/well installation licensure. When applicable, such licensure is required.
About Terracon
Terracon is a 100 percent employee-owned consulting engineering firm providing quality services to clients. Since 1965, Terracon has evolved into a successful multi-discipline firm specializing in environmental, facilities, geotechnical, and materials services. Terracon currently has more than 5,000 employees in more than 150 offices with services available in all 50 states. Terracon's growth is due to valued employees exceeding expectations in client service and growing their careers with new and exciting opportunities in the marketplace.
Terracon's vision of "Together, we are best at people" is demonstrated through our excellent compensation and benefits package. Based on eligibility, role and job status, we offer many programs including medical, dental, vision, life insurance, 401(k) plan, paid time off and holidays, education reimbursement, and various bonus programs.
EEO Statement
Terracon is an EEO employer. We encourage qualified minority, female, veteran and disabled candidates to apply and be considered for open positions. We do not discriminate against any applicant for employment, or any employee because of race, color, religion, national origin, age, sex, sexual orientation, gender identity, gender, disability, age, or military status.