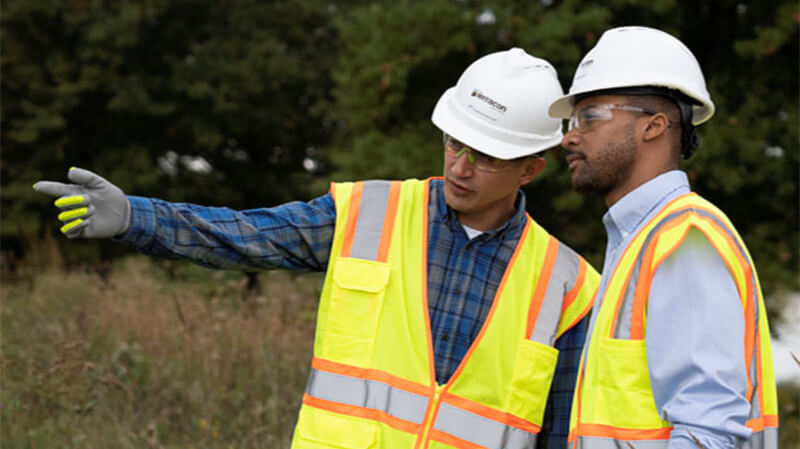 Field Geologist
Franklin, Wisconsin
Regular, Full Time

Job ID

20488BR
United States
Job Description
Are you interested in collecting soil, groundwater, and vapor samples for site investigation and remediation projects? Are you interested in discovering liabilities posed by environmental contamination? Do you like historical research? Do you like working in the field? Our environmental professionals provide our clients with solutions to complex subsurface problems. With an almost endless variety of project sites and a fast-paced environment, you'll never get bored! We offer flexible working hours and benefits that help our employees work as effectively at home as in the office. We embrace technology and are leading the industry with new innovations like our "Stage1" assessments. Careers abound at Terracon and we are a family of employee owners here to support you and help you grow. If this sounds appealing to you, apply now and check us out.

General Responsibilities
Conduct environmental site investigations, assessments and surveys to sample, measure and analyze air, water, and soil. Prepare data tables for sample results and report exhibits such as geologic cross sections and groundwater flow maps. Manage project budgets and schedules. Assist project teams with developing and communicating investigation and remediation strategies to clients, and obtain approvals from regulators. Identify, evaluate and recommend risk and remediation strategies/designs to ensure compliance with federal, state and local regulations. Prepare technical documents including proposals, reports and regulatory agency correspondence. Design remediation systems to address soil, groundwater, and vapor contamination. Projects may include Phase I environmental site assessments, tank closure assessments, asbestos inspection, and industrial hygiene field sampling.

Essential Roles and Responsibilities:
Follow safety rules, guidelines and standards for all projects. Participate in pre-task planning. Report any safety issues or concerns to management.

Be responsible for maintaining quality standards on all projects.

Developing level scientific professional responsible for conducting analyses of component portions of projects; assignments are designed to develop knowledge and abilities.

Perform site visits, field observations and field data collection or assignments.

Assist in the collection and analysis of data from sampling, reports, maps, drawings, tests and aerial photographs to evaluate, plan and permit projects.

Conduct water, soil and other sampling.

Implements technical requirements to complete client projects by directing field staff to sample, test and collect data and/or document site activities.

Outlines required investigative program(s) by selecting the proper alternative techniques to conduct site studies in field of expertise.

Drafts written proposals to clients for small projects and may assist with portions of proposals on larger projects.

May have limited client contact pertaining to specific projects/tasks.
Requirements:
Bachelor's degree in Geology or related science field and a minimum 1 year related experience. Or, in lieu of a degree, a minimum of 5 years' related experience.

Valid driver's license with acceptable violation history.
Certification in field of expertise.
About Terracon
Terracon is a 100 percent employee-owned consulting engineering firm providing quality services to clients. Since 1965, Terracon has evolved into a successful multi-discipline firm specializing in environmental, facilities, geotechnical, and materials services. Terracon currently has more than 5,000 employees in more than 150 offices with services available in all 50 states. Terracon's growth is due to valued employees exceeding expectations in client service and growing their careers with new and exciting opportunities in the marketplace.
Terracon's vision of "Together, we are best at people" is demonstrated through our excellent compensation and benefits package. Based on eligibility, role and job status, we offer many programs including medical, dental, vision, life insurance, 401(k) plan, paid time off and holidays, education reimbursement, and various bonus programs.
EEO Statement
Terracon is an EEO employer. We encourage qualified minority, female, veteran and disabled candidates to apply and be considered for open positions. We do not discriminate against any applicant for employment, or any employee because of race, color, religion, national origin, age, sex, sexual orientation, gender identity, gender, disability, age, or military status.