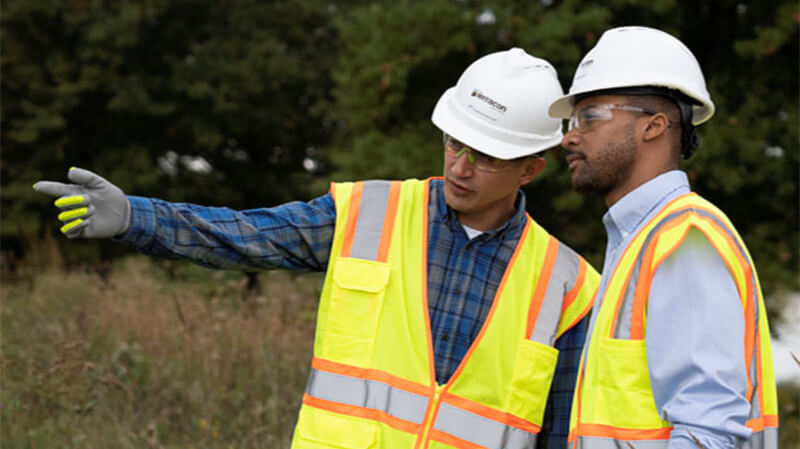 Archeological Principal Investigator (Full Time)
Fort Worth, Texas
Regular, Full Time

Job ID

24019BR
United States
Job Description
Terracon is seeking a full-time Archaeologist/Principal Investigator in our Dallas/Fort Worth, Texas office! Terracon is growing and seeks a full-time Archaeological Principal Investigator to build an Archaeology Practice in our Dallas/Fort Worth region to facilitate ongoing and future opportunities for archaeological services in the region. This will entail collaborating with our established PIs and archaeological teams across Texas, the Midwest, and Great Plains, as well as our network of archaeologists across the western, southeastern, and northeastern U.S.
General Responsibilities:
As an Archeological Principal Investigator, you will work a hybrid remote and in-office schedule based in one of our Dallas/Fort Worth Texas offices under the direction of the Environmental Planning Group Leader. The selected candidate will promote, support, and drive growth for Terracon's Environmental Planning cultural resources practice by facilitating the hiring of additional cultural resources staff and marketing Terracon's cultural resources capabilities.
The selected candidate will work with Terracon's Environmental Planning practice to support proposal development and project execution in the Dallas/Fort Worth region, across Texas, and in neighboring states as opportunities allow.
If your passion lies in working with a company that truly cares for your safety, and if you are interested in belonging to a 100% employee-owned organization that will help you grow and quickly progress in your career, consider Terracon and apply today!
Essential Roles and Responsibilities:
Follow safety rules, guidelines, and standards for all projects. Participate in pre-task planning. Report any safety issues or concerns to management.
Be responsible for maintaining quality standards on all projects.
Help contribute to and carry out archeological investigations of all types (pre-contact, historic, industrial, rural, urban) and phases (survey, eligibility evaluation, mitigation) to regulatory agency standards on projects located in Texas and adjacent areas and regions, as assigned.
Support other non-archeological Environmental Planning projects, tasks, and activities as assigned.
Conduct independent pre-contact and historic documentary research
Contribute to proposals, methodologies, and research designs for all types and phases of archaeological projects.
Help supervise and coordinate field and laboratory crews, including effective task assignment.
Support the marketing of our archeological services to new and existing clients.
Learn and become proficient with Terracon's Project Management tools and policies.
Required Qualifications:
Master's degree in Anthropology or closely related field
Experience with writing technical reports that meet and exceed regulatory requirements and standards in Texas
A minimum of eight (8) years of previous archeological experience
A minimum of five (5) years of previous experience at a supervisory level (Project Archeologist or Principal Investigator) in Texas and/or adjacent states and regions.
Ability to communicate clearly and concisely using both written and verbal skills
Ability to multi-task within flexible/fluid schedules and project needs
Ability to perform physically demanding tasks such as lifting, and walking on uneven surfaces carrying at least 20 lbs. of equipment, and ability to work in extreme (hot/cold) weather conditions
Eligibility to work in the United States without sponsorship
Ability to travel for overnight (including multiple days away) work assignments (up to 25% travel)
Possession of a U.S. driver's license, with acceptable violation history with the ability to pass drug screening.
Valid driver's license with acceptable violation history.
Preferred Qualifications:
Working knowledge of Section 106 of the National Historic Preservation Act and the Antiquities Code of Texas.
Membership in statewide professional associations such as the Council of Texas Archeologists, and/or other evidence of professional engagement in the larger community
Previous experience with and understanding of curation procedures and requirements according to standards within Texas
Experience with ArcGIS and digital recording tools and platforms for use in the field
Experience and technical familiarity with at least one artifact category commonly encountered in North Texas and/or surrounding region(s)
About Terracon
Terracon is a 100 percent employee-owned multidiscipline consulting firm comprised of more than 6,000 curious minds focused on solving engineering and technical challenges from more than 175 locations nationwide. Since 1965, Terracon has evolved into a successful multi-discipline firm specializing in environmental, facilities, geotechnical, and materials services. Terracon's growth is due to our talented employee-owners exceeding expectations in client service and growing their careers with new and exciting opportunities in the marketplace.
Terracon's vision of "Together, we are best at people" is demonstrated through our excellent compensation and benefits package. Based on eligibility, role and job status, we offer many programs including medical, dental, vision, life insurance, 401(k) plan, paid time off and holidays, education reimbursement, and various bonus programs.
EEO Statement
Terracon is an EEO employer. We encourage qualified minority, female, veteran and disabled candidates to apply and be considered for open positions. We do not discriminate against any applicant for employment, or any employee because of race, color, religion, national origin, age, sex, sexual orientation, gender identity, gender, disability, age, or military status.