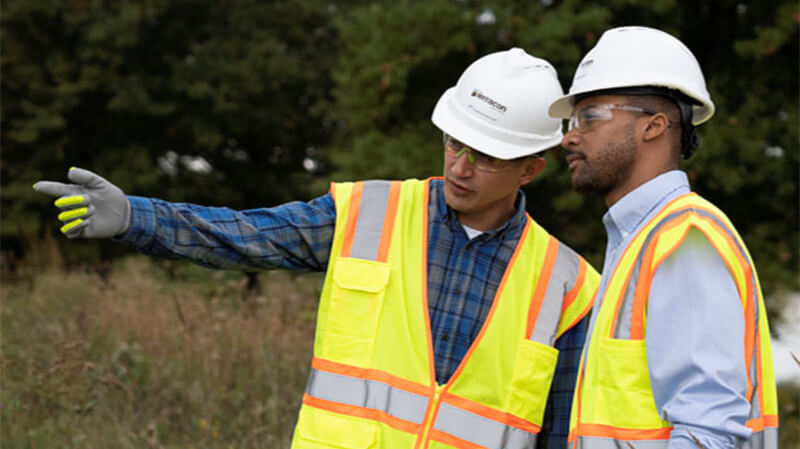 Manager Regional Services - Site Investigation and Remediation REM Practice
Concord, California; Sacramento, California
Regular, Full Time

Job ID

25440BR
United States
Job Description
Are you an exceptional Senior Environmental Site Investigation/Remediation (SI/REM) Professional looking for an opportunity to grow and expand your career and lead the growth and expansion of our Northern California Region SI/REM Team? Do you want to work for a well-established, nationwide company with an excellent reputation for taking care of its employee-owners while providing excellent professional growth potential? If you answered Yes, Come, "Explore with us" and start your journey as a

Manager of Regional Environmental Services

at Terracon!





Terracon's East Bay office, located in Concord, CA, is seeking a Manager of Regional Environmental Services to join our Team!

Our East Bay and three other regional offices have a diverse client base in both public and private sectors, working with commercial, industrial, government, property development, and institutional market entities.

Clients within these sectors include municipalities, state agencies, national and local retailers, commercial real property developers and managers, financial institutions, law firms, architect/engineer and construction clients, telecom, energy providers—including renewable energy and transmission.

*This position can be filled out of the following Terracon office locations: Concord or Sacramento.





General Responsibilities:


In this leadership role, the Manager of Regional Environmental Services will manage and lead Terracon's Northern California region's Site Investigation and Remediation Practice within our Environmental Service Line. The Manager of Regional Environmental Services will provide direction and lead efforts to standardize policies, practices, and procedures among employees while continually driving safe, prosperous revenue growth. The successful candidate will also monitor the teams' performance and facilitate training, site visits, quality audits, and safety incident investigations. Lead the team in market engagement, client development, service expansion, marketing activities, and recruit, mentor, and develop environmental professionals to support growth.
Managerial Responsibilities:
You will work closely with the Regional Manager, Office Managers, and Department Managers. You will supervise office and regional SI/REM professionals to ensure work is performed on time, on budget, and meets our client's expectations. You and your team will collaborate to prepare winning proposals for projects involving standard site investigation, high-resolution site characterization, vapor intrusion and mitigation, and remediation opportunities. You will lead the daily operations of our growing team, including safety, staff training and development, performance conversations, quality of our services and work products, and client experience. You will also get to work with the office and regional leadership team to develop Business and Hiring Plans that will drive growth for your group and practice.
Technical Responsibilities:
As a Senior Environmental Professional, you will lead teams of multi-disciplined environmental professionals in designing and implementing site characterization and remediation approaches. Projects may include soil removal actions, soil vapor assessments, and vapor intrusion mitigation system designs, as well as groundwater remediation systems, including mechanical, electrical, plumbing (MEP), Instrumentation and Controls (I&C), permitting, and operations & maintenance (O&M) functions. Such projects may include:
Review of advanced characterization data from site investigations.

Supporting Remedial Investigations (RI) and Feasibility Studies (FS).

Prepare engineering evaluations/cost analyses (EECAs), consistent with the Comprehensive Environmental Response and Liabilities Act (CERCLA) and similar tasks as outlined under the Resource Conservation and Recovery Act (RCRA).
Essential Roles and Responsibilities:
Lead the Northern California SI/REM Team

Develop SI/REM planning business in Northern California

Partner with other Regional Managers to develop and deliver coordinated and consistent services across all West Coast Division regions.

Oversee and ensure consistent operations and practices of regional teams by providing training, inspections, and monitoring/balancing workload.

Participate and provide input in the recruitment, interview, and selection process for regional team members.

Drive new client development and grow revenue from existing clients, including diversifying services

Assist local offices with marketing activities related to the business segment, including pricing and planning.

Execute the initiatives of a segment of the business operating within local offices within a region and across the organization.

Provide technical leadership on key projects.

Direct the efforts of the major project and client pursuits, including strategy

Lead interactions with clients, stakeholders, and Department and Project Managers to ensure projects are being completed to meet the needs of the client and stakeholders

Manage risk related to projects. Ensure contracts are signed and fully executed before commencing work. Monitor adherence to corporate risk policies and services. Hold managers accountable for mitigating or eliminating risk.

Communicate safety initiatives, rules, and guidelines for the office or region. Hold managers and employees accountable for following safety rules and guidelines with documented coaching through our safety application.

Promote continuous quality monitoring and improvement on projects. Ensure best practices are being followed and hold Managers accountable for quality control standards.
Bachelor's degree in technical discipline practiced by the Firm, including Engineering, Environmental Science or Geology and a minimum of 10 years' related experience. Or in lieu of a degree, a minimum of 14 years' related experience.

Master's degree preferred

Demonstrated experience in the SI/REM consulting environment

Working knowledge of California State Water Resources Control Board and Regional Boards, DTSC, U.S. EPA Region IX, CERCLA, and RCRA regulations.

Flexibility to work various schedules depending on client needs

Ability to work and communicate with others in various environmental settings

Possess strong written and verbal communication skills

Capable of multi-tasking within flexible/fluid schedules and project needs

Ability to pass drug screening

Valid driver's license with acceptable violation history.
Preferred Qualifications:
Project Management Professional (PMP)

Professional Engineer (PE), Professional Geologist (PG), or similar professional registration/certification relevant to the services and projects being managed.

Professional experience and familiarity working with a diverse array of client types and projects such as solar farms; oil and gas; multifamily, commercial and industrial developments; telecommunications; and/or municipal, state, or federal agency project work
The expected salary range for this position is listed below. The base range may be adjusted based on the specific location of the applicant. Final agreed upon compensation is based upon individual qualifications and experience.
$130300 - $201900 annually
About Terracon
Terracon is a 100 percent employee-owned multidiscipline consulting firm comprised of more than 6,000 curious minds focused on solving engineering and technical challenges from more than 175 locations nationwide. Since 1965, Terracon has evolved into a successful multi-discipline firm specializing in environmental, facilities, geotechnical, and materials services. Terracon's growth is due to our talented employee-owners exceeding expectations in client service and growing their careers with new and exciting opportunities in the marketplace.
Terracon's vision of "Together, we are best at people" is demonstrated through our excellent compensation and benefits package. Based on eligibility, role and job status, we offer many programs including medical, dental, vision, life insurance, 401(k) plan, paid time off and holidays, education reimbursement, and various bonus programs.
EEO Statement
Terracon is an EEO employer. We encourage qualified minority, female, veteran and disabled candidates to apply and be considered for open positions. We do not discriminate against any applicant for employment, or any employee because of race, color, religion, national origin, age, sex, sexual orientation, gender identity, gender, disability, age, or military status.