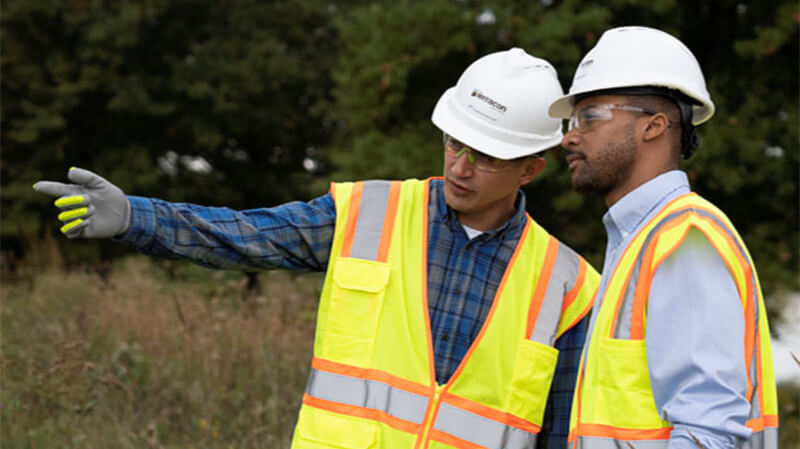 Senior Natural Resources Scientist
Austin, Texas
Regular, Full Time

Job ID

20906BR
United States
Job Description
General Responsibilities:
Are you passionate about the environment? We are looking for an accomplished, Senior Natural Resources Scientist for our practice in our Austin, Texas office. Our Austin Environmental Planning team has been in the market for more than five years. Our Austin office is a multi-disciplined team that works on wetlands delineation and permitting, National Environmental Policy Act (NEPA) documents, threatened and endangered species (T&E) assessments, archeological and historic resources studies, environmental site assessment, remediation, redevelopment, and site renovation work for City and County agencies, school districts, national and local retailers, commercial real property developers and managers, telecom companies, energy providers, law firms, financial institutions, architect/engineer and construction clients.
As a Senior Natural Resources Scientist, you will work closely with the Group Manager and a dynamic team to deliver natural resources projects and ensure that work is performed on time, on budget, and meets our client's requirements as well as company policies, procedures and standards. You will work together with the Environmental Planning staff to prepare winning proposals and you will help to deliver proper scoping of services and pricing to be profitable. You will manage projects, prepare and review reports and coach and mentor junior staff on quality data generation and reporting. You will have the opportunity to assist with operations of a growing team with a focus on safety, staff training and development, efficient utilization of equipment and facilities, quality of services and work product, timely delivery of services and deliverables, and overall quality and client experience. As a Senior Natural Resources Scientist, you will also participate in business development activities with the office leadership team to identify, develop, win, and execute exciting project opportunities and build and maintain client relationships.
Essential Roles and Responsibilities:
Conduct waters of the United States delineations and prepare associated reports and permit applications, including Pre-Construction Notifications and Individual Permits.
Meet with United States Army Corp of Engineer, on behalf of clients, application reviewers.
Perform Presence/Absence Surveys, including habitat assessments, for State and Federally Listed Species.
Conduct City of Austin Environmental Resource Inventory (ERI) and other local studies to comply with City and other local regulatory requirements and prepare associated reports.
Manage Natural Resource projects within Austin and Central Texas and beyond.
Assist with the development of biological resource and other sections within NEPA documents.
Collaborate with Environmental Planning managers and staff in other Terracon offices to team on large project efforts and promote best practices.
Mentor natural resources staff.
Develop understanding and be aware of project-related risks. Employ best practices for risk management and loss prevention. Be familiar with company risk policies.
Lead safety efforts for team and ensure team follows safety rules and guidelines.
Promote continuous quality review and improvement on projects.
Conduct client development activities and work with our marketing team to continue and develop in natural resources services in Austin and Central Texas.
Understand and implement technical requirements to complete client projects by directing and supervising field staff to sample, test and collect data and/or document site activities.
Perform site visits, field observations and field data collection in area of technical expertise.
The Senior Natural Resources Scientist at this level work under general direction with limited to moderate supervision and are expected to apply experience and increase proficiency in the application of scientific principles, theories, practices and company standards. You will be expected to work autonomously and meet the required scope, schedule and budget of any given project as well as consult with other technical professionals and/or your supervisor on routine and moderately complex projects.
Requirements:
Bachelor's degree in Environmental Science, Wildlife & Fisheries Science, Natural Resource Management, Biology, Range Management, or related science field.
Master's degree preferred.
Associate Wildlife Biologist or Certified Wildlife Biologist accreditation or USWFS Scientific Permit preferred.
Experience with the Migratory Bird Treaty Act preferred.
Experience in conducting and managing wetland delineations, as well as permitting, Waters of the United States (Section 10 and 404) within the Great Plains and Arid West regions.
Wetland delineation training certificate.
Strong understanding of federal, state, and local regulatory requirements.
Skills to be a Subject Matter Expert (SME) in one of more environmental/technical areas.
Ability to direct staff technicians regarding data collection, preparation of figures and maps, and report production. Ability to mentor junior staff and supervise staff.
Valid driver's license with acceptable violation history.
Skills with GIS mapping, database management, and GPS technology.
Ability to travel out of town between 10-20 percent of the normal work week.
Flexible work schedule, to ensure project timelines are completed.
Possess strong writing skills.
Ability to work on a team and build networks across the division and company.
Minimum 6 years' experience in the following:
Preparation of NEPA documentation
Preparation of ERI studies and reports
Wetland & Stream delineation / preliminary jurisdictional determinations
Section 404 permitting
GPS & GIS mapping
GIS database management
Wildlife surveys and habitat assessments
Vegetation identification
About Terracon
Terracon is a 100 percent employee-owned consulting engineering firm providing quality services to clients. Since 1965, Terracon has evolved into a successful multi-discipline firm specializing in environmental, facilities, geotechnical, and materials services. Terracon currently has more than 5,000 employees in more than 150 offices with services available in all 50 states. Terracon's growth is due to valued employees exceeding expectations in client service and growing their careers with new and exciting opportunities in the marketplace.
Terracon's vision of "Together, we are best at people" is demonstrated through our excellent compensation and benefits package. Based on eligibility, role and job status, we offer many programs including medical, dental, vision, life insurance, 401(k) plan, paid time off and holidays, education reimbursement, and various bonus programs.
EEO Statement
Terracon is an EEO employer. We encourage qualified minority, female, veteran and disabled candidates to apply and be considered for open positions. We do not discriminate against any applicant for employment, or any employee because of race, color, religion, national origin, age, sex, sexual orientation, gender identity, gender, disability, age, or military status.
COVID-19 Safety Response
Committed to Our Employee Safety!
Terracon is passionate about your safety before, during, and after the COVID-19 pandemic.
As Terracon continues to move forward and grow through this time, we are continuing to take every precaution to ensure the safety of our employee-owners. If you are as committed to your success as we are committed to your safety, then Terracon is the company for you!
Our goal has not changed. For Terracon, our guiding principle has been and will continue to be the safety of our employee-owners. It's that simple. We want our employees to be able to work safely in every situation and go home safely each night. As we continue our vision of being "Best at People," here are some of the things Terracon is doing to safeguard every employee-owner:
On-going communication with ALL employee-owners on a dedicated COVID Response page, and a portal for their families to have access to resources as well
Requiring specific COVID-19 Pre-Task Safety Planning Protocols for all tasks and projects
Empowering employees to speak up and say "no" to working in unsafe conditions
Providing an additional 40 hours of sick leave to anyone impacted by COVID-19, including those impacted by daycare and school closures
Ensuring proper PPE and sanitation on all project sites by

providing field employee-owners with mobile hand washing stations and supplies, masks, and sanitizing kits

Utilizing technology for more remote work opportunities and innovation using everything from video conferencing to drones
Following all CDC guidelines including social distancing on job sites, in offices, and in our labs
If your passion lies in working with a company that truly cares for your safety,
and if you're interested in belonging to a 100% employee-owned organization that will help you grow and quickly progress in your career, consider Terracon and apply today!